Is there a difference between regular smoke detectors vs. monitored fire alarms in Los Angeles?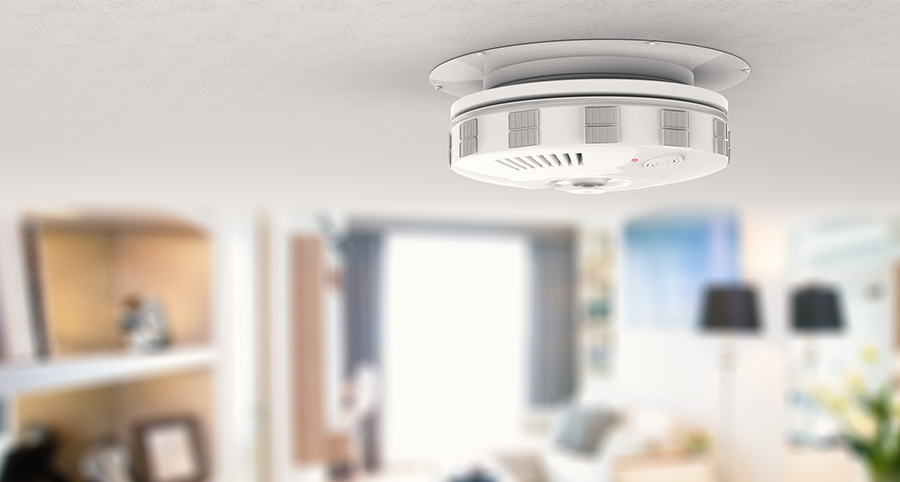 In the Los Angeles smoke detector vs. monitored fire alarm discussion, there's easily only one victor. Smoke detectors are an essential consideration in shielding your house from fire, but they have several shortcomings. Alternatively, monitored fire alarms have more methods to discover a fire and can contact help when disaster strikes. Pairing your fire alarms to a security system also delivers many additional advantages that your regular smoke detectors would only wish for.
Your ordinary smoke alarms in Los Angeles could be falling short
Defending against fire is important, and smoke detectors take on a vital part in keeping your family safe. However, smoke detectors have their drawbacks. To illustrate, they are only able to detect smoke, not heat. When there is a blaze starting in your home, you may not be alerted unless the smoke ascends to the smoke detector. Although there are some other unmistakable signals of fire -- such as a sharp increase in warmth -- if you don't have smoke, you will fail to get a warning from your smoke detector.
What's more, smoke detectors only beep when they find ample smoke. When a fire creeps along slowly at first, you may not be warned until it's too late. Many smoke detectors employ dual sensors, meaning they will detect smoke from both a raging fire and a more gradual burn. Then when they sound their alarm, it's up to the homeowner to notify first responders after safely leaving the property.
Monitored fire alarms do much more than standard smoke detectors
While they look like regular smoke detectors, monitored fire alarms can do much more. When integrated to a total home security package, they will:
Identify fire with dual-sensor smoke detection: Like an ordinary smoke detector, this monitored alarm will activate from an intense fire or one that has just started smoking. It will resonate an easily audible beeping if it recognizes a potential disaster.
Discover fire from a sudden rise in heat: Your monitored fire alarm will also go off if it senses an abnormal heat surge. Typically, heat arrives prior to smoke. Having additional ways to uncover a fire means additional means to keep your family safe.
Warns trained monitoring specialists: Fires can take place whether you are at your house or not. Either way, your fire alarms will notify your monitoring agents, who can rapidly call first responders. When seconds count, it's comforting to have the knowledge that someone is constantly looking out for your house.
Pairs with home automation: Although the chief job of a fire alarm is to identify dangerous situations and call for assistance, it will also integrate with other automated devices. For example, a tripped alarm can make your system engage the exhaust fan to impede the fire or initiate lighting so you are able to see the quickest way out of the house.
Your monitored fire alarms are a key element of a fully equipped smart home
The easiest approach to optimize your fire alarms is to connect them with a Vivint home security system. Contact a Vivint expert today and customize the perfect smart home for your requirements. Call (310) 861-9194 or submit the form below to get started.
Communities Served Around Los Angeles By Smart Security Specialists Your Local Vivint Authorized Dealer